Join us on the 22nd Feb to learn how we help brands utilise SEO & PPC to create a lead generation strategy. This works in B2B & B2C industries.
Ultimately, we'll be unpacking how you can turn those Google searches for your services into an effective & controllable business growth strategy.
This session is not to be missed!!
Sessions:
Journey map – From a Google search to a new customer
PPC & SEO – How they work
Systems – Google Ads, Google Analytics, CRM & humans
What we find works – Success & failure stories
This is designed for small business owners, SME marketing managers and corporate marketing teams.
The sessions will formally begin at 10:30am and end around 12:30pm, leaving 30-60 minutes for questions and conversations.
Drinks & nibbles included.
Host & Speaker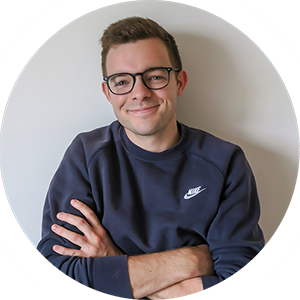 Nick has been working both as a consultant, trainer and expert in digital marketing since 2007. Working with over 350 brands through this time, there's no question or problem he's unable to help with.
In recent years, Spec has started offering more hands-on support to move the needle in small businesses. Gone are the days of simply 'getting to number 1'; this is the age of business transformation.
What They Say
"Nick is super knowledgeable, really relatable and engaging, and builds in plenty of time for individual queries. The courses cover the basics, but also go into a lot of detail about how to ramp your digital up a notch, even if you think you've got it all covered!" – past attendee.
Read more reviews from 'Digital Workshop' sessions: Trust Pilot 
More info: DigitalWorkshop.io
Who We Are 
Spec Digital – Propel your business with insightful digital consultancy
http://Spec.Digital
Other Details
Tickets may be revoked if you are not a Director or are currently in the wrong sector for this session. We apologise in advance and will contact you to recommend a more relevant event.
Snacks & hot drinks will be provided on the day. We recommend bringing your laptop, however we will provide notepads and slides from the front.
Stay In Touch!
Sign-up to our newsletter for exclusive offers and updates about upcoming training / events: https://bit.ly/2HlHk7v